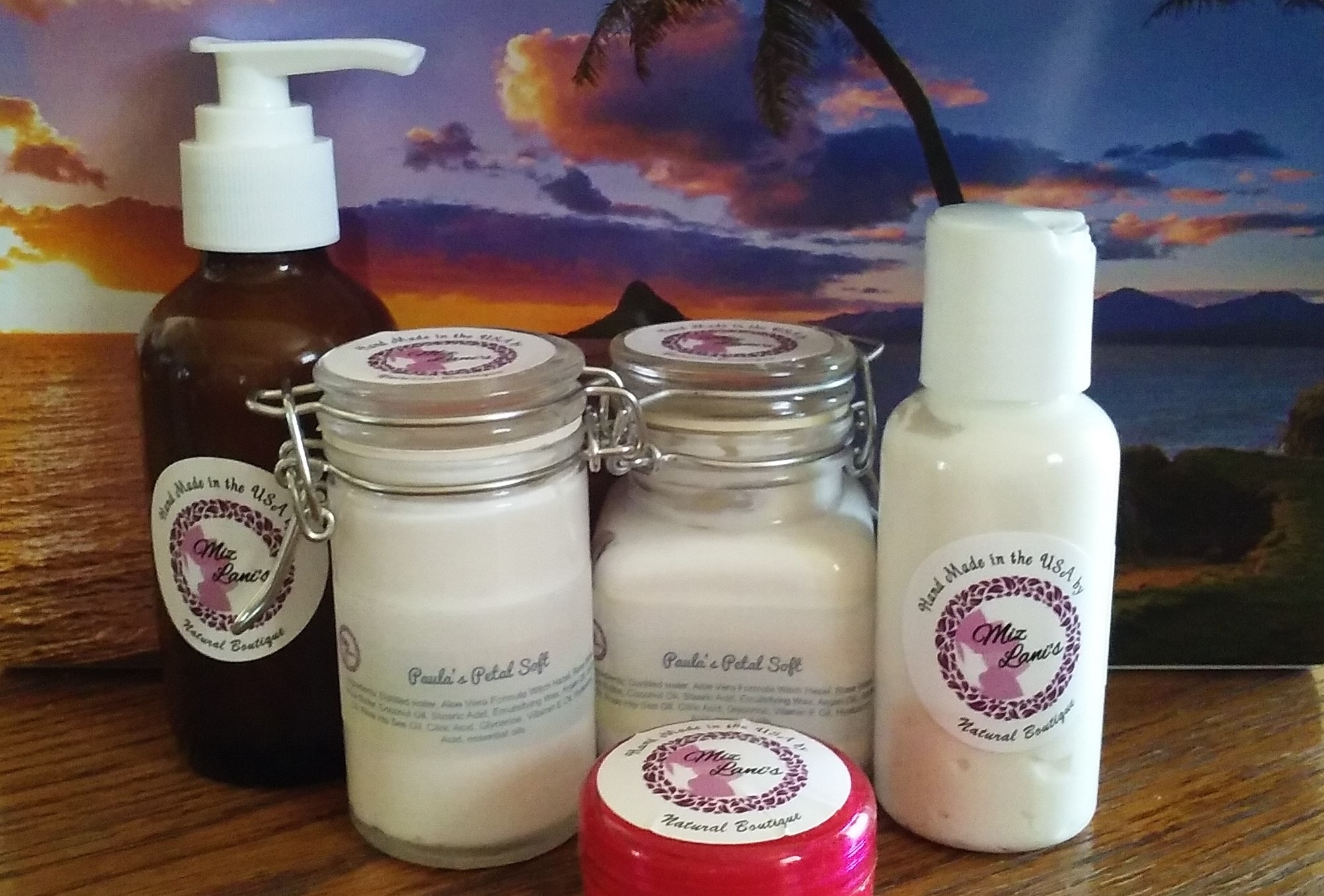 Welcome from MizLani's!  We are so happy to see you!
GREAT NEWS!!!  The new on-line store is going live this weekend!!  There will be some fabulous Grand Opening specials every day from "go-live" date until Christmas!
In the meantime, please use the current process

to place an order of texting or calling 970-708-1747
OR
sending an email to MizLanis@Outlook.com
Thank you to everyone who stopped by any of my shows during the Summer.  It was great to have the chance to chat with all of you and tell you a little about my products.  I have one more show coming up this year at the Rockville Community Center on Black Friday and Saturday also.  Come see me there for some even better deals on the products I take to the show!

AND MY NEWEST ADDITION TO THE MIZLANI'S PRODUCT LINES!!
I've been working like crazy on my jewelry line - you're gonna love these little babies!  And they have arrived early enough to order for the holiday gift giving season.  (Don't say it - I know I know - we don't really want to think about the holidays yet!!)  BUT - keep this in mind - I do gift baskets which can now include one of a kind jewelry with the power of gemstones along with the skincare products you are all coming to know and love...  
Planning what you're going to do for those on your gift giving list makes it easy when the time comes and orders placed early will be processed and delivered on a timeline that works best for you.  I'll be able to take orders that need to ship up until about December 10th.  After that I can take orders for local deliver up until December 22nd.  The earlier you order, the easier it is for me to guarantee Christmas delivery.
FYI - I WILL BE DELIVERING IN CEDAR CITY ON CHRISTMAS EVE DURING THE DAY!

Please remember that part of my business revolves around a one-on-one approach to your skin care needs, so your feedback is essential in getting the right product to meet your needs.  
Each of the products listed below is available in custom fragrances or unscented – you just let me know what you prefer and I make it that way for you.  I will create the exact products you and your skin need in the sizes that fit your lifestyle when you place your order! 
970-708-1747  or  mizlanis@outlook.com
Please take a moment to look over the products I have highlighted below - these are the ones I have had at the shows and you were able to try.  This is a more current list than what is in the brochures.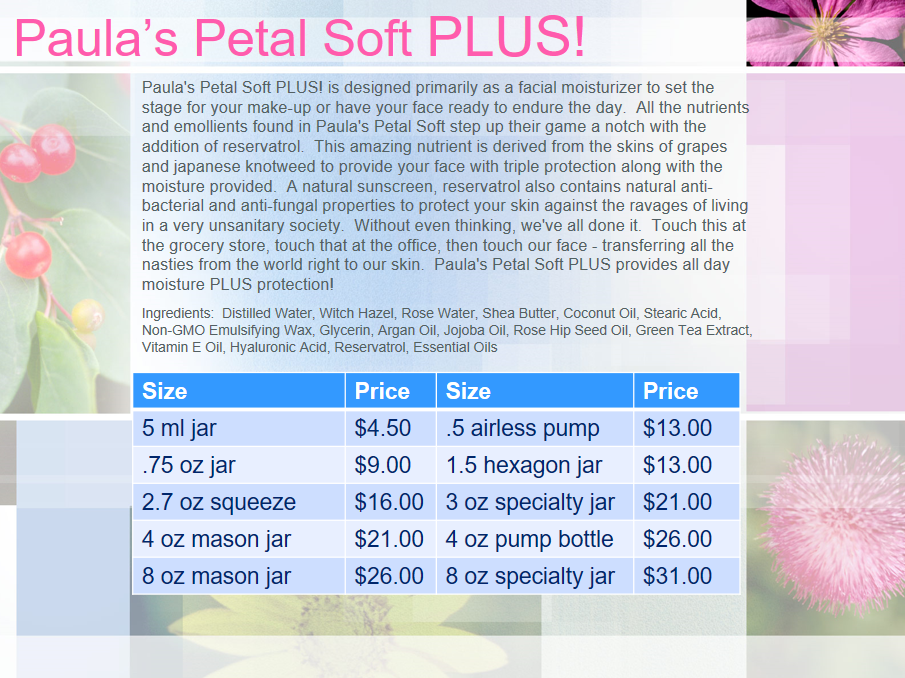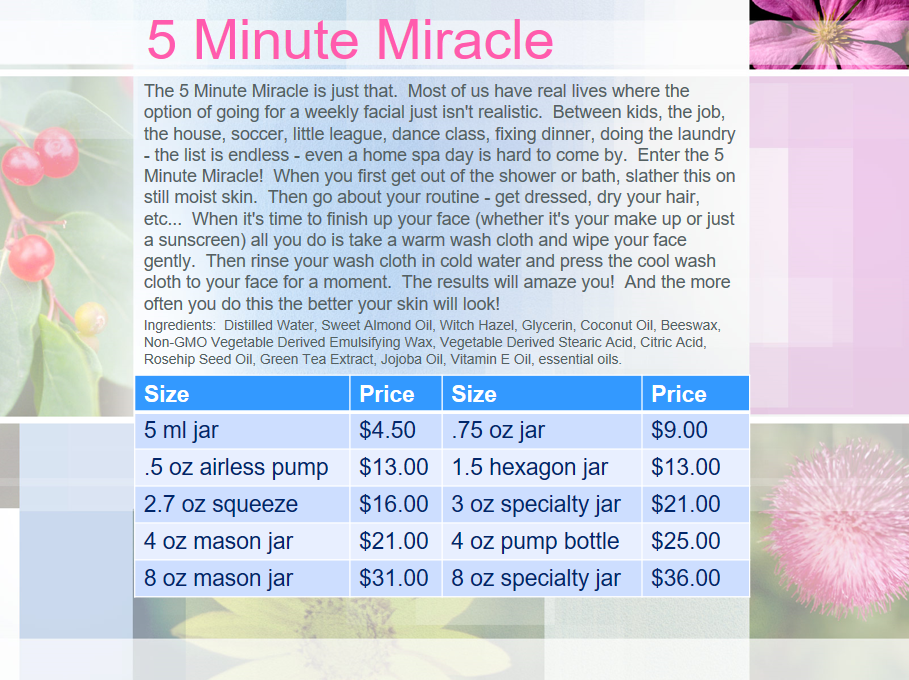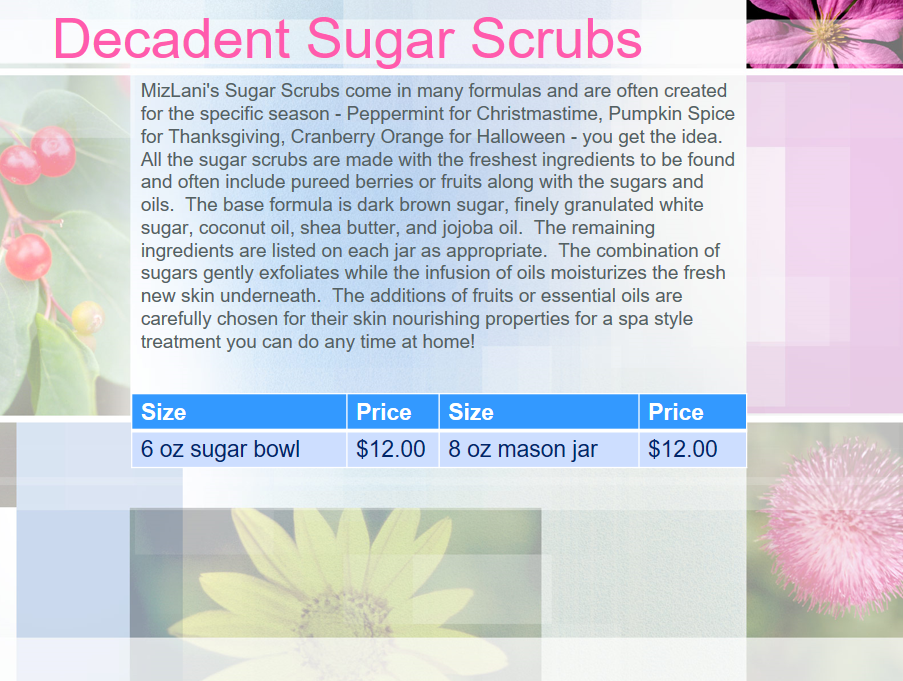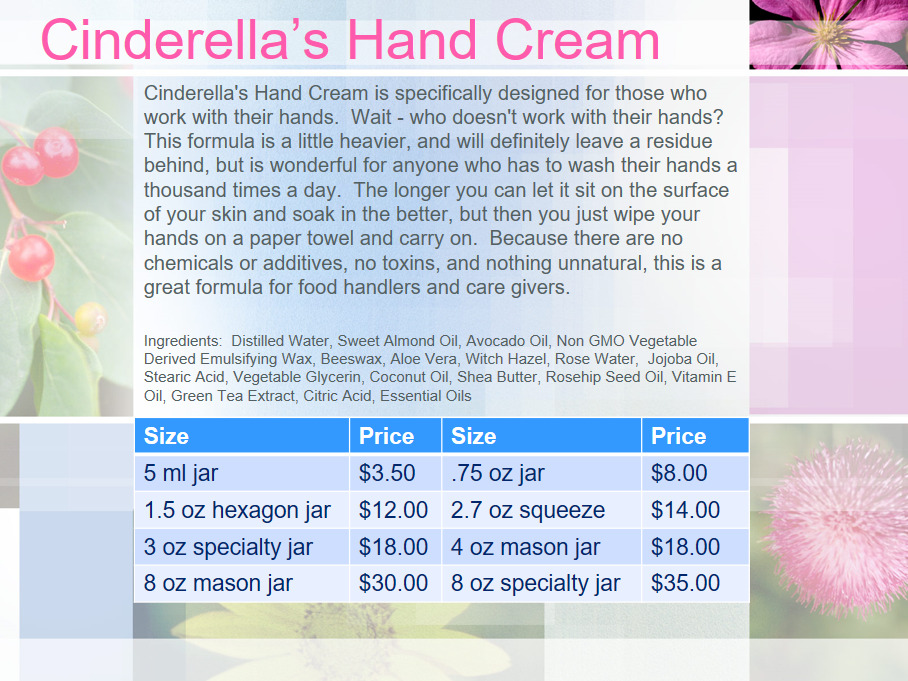 The Buttery Soft line is an all over body cream.  It typically comes in a 2 or 3 oz jar.  A little goes a LONG way!   REMEMBER, the shelf life is shorter than commercially available lotions and creams because I use no chemicals or preservatives in it, so you don't necessarily want a large jar.  This one is great for healing up sun damage and getting rid of that old lady looking skin we all hate on arms, neck, legs, and around your elbows and knees, etc. 

The 5 Minute Miracle facial formula is the quickest way to really see results fast.  By incorporating this little step in your daily routine, you'll see results usually within days!  I can package it in larger quantities as well - just shoot me an email and let me know what you'd like.  You can use this one for either a night cream or as a morning facial routine step before applying makeup.  Night time you massage into a clean face and leave.  Daytime you put it on a freshly washed face, let it sit for as long as you have (2 minutes to an hour) then wipe with a warm washcloth followed by a cool washcloth for a moment.  It's an amazing mini-facial that works wonders! 
MizPaula's Petal Soft line is a daily light moisturizer perfect for under makeup.  I also have clients who use this all over as well since it rubs in quickly without any greasy feel at all.  The size jar you should purchase will change with they type of usage you plan.  Again, a little goes a long way, so it's better to start small then move up in package size depending on how long it takes you to use it up.  I suggest buying enough to last about a month or six weeks at a time.
The Cinderella's Hand Creams are just a little heavier than a regular lotion and may leave a trace on the surface of your hands, but for hard working hands that are subject to a lot of washing, this cream takes the cake!  I use it every day and just wipe my hands after application if the feeling is too much for me.  The formulation contains products to protect your skin from the ravages of cleaners, hand sanitizers, and detergents we are often subjected to when we work with our hands, so it is worth the heavier feeling to be protected for chemicals we may have no choice in dunking our hands in.
The Foot Fixer is a semi solid balm that liquefies on contact.  It has allowed me to get rid of my electric skin filing machine and still have amazingly soft feet!  Best when used on a daily basis right after your bath or shower. 
In addition, I'm currently working on a line for baby care needs and a sunscreen product safe for kids and adults alike.  Please let me know if you would like to be a beta tester and we'll make arrangements to get some prototype samples to you! 
Please take a few minutes to shoot me an email at mizlanis@outlook.com or call me at 970-708-1747 with what you are looking for and I'll get you set up with your own private line of products!
Thanks for visiting!!
Lani